Suppressed sexuality is a common societal issue linked to a repressed perception of reality, often based on traditional and religious imprints. If such a powerful aspect of individuality is subdued over time, it will manifest in depression and even somatize into various pathological manifestations. In Creative Homeopathy, we are looking for the connection between mental conflicts and illnesses. In this case, Antonie Peppler observed a correlation between suppressed sexuality and Hashimoto's thyroiditis. I want to share her accounts regarding a client.
Patients with suppressed sexuality
Regarding suppressed sexuality, the encounter with a patient (Mrs. Enna, 43 years – name changed) with Hashimoto's thyroiditis, who had been diagnosed with simple hyperthyroidism for a long time, became an essential experience regarding this subject for me. Her greatest wish was to rest entirely for once without being burned out and tired.
The patient interview
In two previous sessions, she had already recognized a lot about herself and could reduce her fear of the future and a large part of her permanent self-punishment. Also, she could already control her feeling of being driven to a large extent. But the essential "breakthrough" was still waiting.
During the anamnesis interviews, she described her relationship with her father as highly hateful. She railed against his dominance, arrogance, and how he treated others. Today in her old age, she said, he is more peaceful but still arrogantly dismissive. She described her relationship with her mother as closer and more direct, but there was an apparent pity for her mother in her words.
The patient's adolescence and relationship with her parents
As a teenager, she was a competitive athlete and was coached by her father. She still suffered because she rarely received any praise or recognition from him. Even though she produced great performances to get her father's recognition finally, she only got disappointed. The patient was sure that being driven was related to this compulsion to perform at that time. I became curious when she reported that she especially missed the physical closeness to her father.
It was now crucial for me to know a little more about her parents' relationship with each other. In Mrs. Enna's eyes, her parents' connection was clear: her father was the dominant one, and her mother had always adapted. The mother was always in the shadows, willingly serving her husband.
Again, there was pity for the mother but combined with a portion of contempt in this case. When I brought this to Mrs. Enna's attention, she was somewhat irritated but admitted her revulsion towards her mother. The mother had neither resisted being treated as a "cleaning rag" nor had she left. With these remarks of Mrs. Enna, I felt no more pity in her voice. Something like jealousy came up. This again made me wonder.
The hidden love for the father
Now I could see through the patient's remarks with reversed signs. Instead of hating her father, Mrs. Enna loved him. She fought for his love, but he never showed it to her, at least not physically. Her mother was his partner and kind of possessed this man. The reason for jealousy was therefore given. In this reversal, Mrs. Enna's situation became conclusive.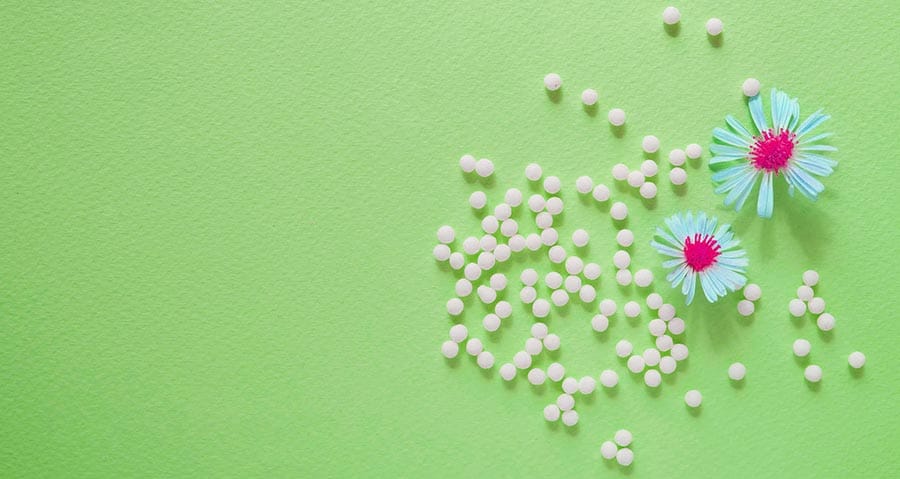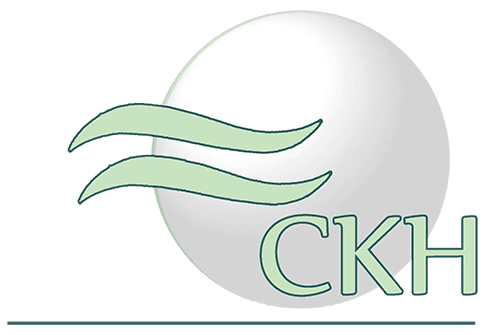 Our services keep you healthy!
Please get in contact with us when you
have specific questions regarding
Creative Homeopathy or if you seek
homeopathic consulting.
When I asked how she liked her father as a "man," Mrs. Eva answered with shining eyes that, visually, he was her ideal man. Even now, in old age, he was handsome. Thus the supposed hatred turned out to be an unfulfilled erotic love. This kind of desire, at least the eroticism part, is not allowed in a father/daughter relationship, so this emotion is converted without further ado to a feeling of hatred.
I now treated Mrs. Enna as a case of unhappy love. Ignatia, Natrium muriaticum, and Phosphoricum acidum were suitable for this. For the disregarded erotic attraction, Cannabis indica would be appropriate, but also Nitrogenium oxygenatum and Hyoscyamus.
The patient's marriage
Another paradoxical theme was found in Mrs. Enna's erotic marital relationship. Her husband was visually similar to her father. On the erotic level, she found him equally appealing, but during coitus, thoughts kept arising. Thus, she got out of her pleasure zone and had not experienced an orgasm with her husband until today.
If the orgasm is missing, this is a sign that special feelings are suppressed and held back, which would no longer be controllable in the orgasmic release and become undesirably clear.
In the case of Mrs. Enna, these suppressed potentials are those repressed feelings of pleasure that she associates with her father, which he probably reciprocates on the unconscious level. Both were suffering from sexual suppression.
The resolution of Sexual Suppression
The idea is that Mrs. Enna, by suppressing her true erotic feelings, could subconsciously perceive this mental emotional-erotic reciprocation of her father as abuse. After all, "it is not appropriate that an erotic attraction exists between family members." Based on this hypothesis, I treated Mrs. Enna for abuse and shame with Kreosotum and Sarracenia.
All the remedies finally fulfilled Mrs. Enna's heart's desire to rest. Also, the patient could open herself up for her first orgasm with her husband soon after.
General explanation
This patient case was an essential experience for me regarding the understanding that often paradoxical feelings may occur when our counterpart may only be seen in a specific role, such as father, mother, uncle, aunt, teacher, etc., depending on his position.
However, if we allow ourselves to think that we always perceive our counterpart, on the one hand, in his position and, on the other hand, unconsciously as an erotic being, previously incomprehensible reactions become comprehensible. The opposite-sex parent, whom we usually take note of consciously without erotic effect on ourselves, still shapes our image of men or women. This insight makes it understandable why the initial attraction and sex life suddenly can change in many relationships.
A concise homeopathic remedy for this is Lilium tigrinum, associated with the "Madonna/Whore Syndrome." Suppose the son experiences his mother consciously as an outstanding emotional attachment, unconsciously sensing at the same time a repressed erotic lust potential of the mother. In that case, he will separate emotional attachment ("love"), and erotic lust and probably will need two women to have a fulfilled life.
Homeopathic Conclusion
The subject of repressed lust can be discovered on many levels. Those interested in dealing with it further should refer to the work of Hans Joachim Maaz "Der Lilith Komplex, die dunklen Seiten der Mütterlichkeit." It deals with the female side of the theme of "lust for life," or motherliness described in Lilium tigrinum. If the part of the lust for life and love, which has been repressed over many generations, is integrated again and the whole spectrum of closeness, cordiality, and eros is available, the lust for life and love will hopefully spread quickly and comprehensively.
Further Recommendations
---
The original article about sexual suppression was written by Antonie Peppler and translated by Christian Köhlert.
---