About Creative Homeopathy
Creative Homeopathy consists of three additional pillars compared to the classical approach developed by Samuel Hahnemann. We don't just rely on empirical studies but use the science of symptom language and depth psychology. Also, we utilize "Homeology" which are homeopathic remedies that are produced with radionic technology.
Symptome Language
The symptom language never lies and reveals details about a person's life circumstances, behaviors, and relationships. The issues that are not understood through consciousness will somatize, that is, become physical. The symptom language is the basic building block and enables an objective view of a person's actual situation, both in acute cases of illness and in everyday situations.
What does the coughing fits in cold weather and the chronic allergy to pollen blossoms mean?
Depth Psychology
All our experiences, conscious as well as unconscious, are interconnected. Not all complaints show up as physical symptoms. Often psychological issues are only recognized through a deeper analysis of life circumstances and beyond. The connections, evaluations, and acquired traumas must be identified and resolved.
Why can't the person maintain a relationship, and why does the person behave in this certain way in what is actually a harmless situation.
Homeology
Once a person's overall health situation has been grasped in all aspects and interconnections, highly potent substances that are psychologically similar are selected. These remedies mirror the person's situation and give the healing impulse for the resolution of the issues that have arisen – symptomatically as well as psychologically. How this is done is described in detail on these pages as well as in our books.
Homeology = advanced Homeopathy
Organon of Holistic Healing
Samuel Hahnemann, the inventor of Classical Homeopathy, wrote his "Organon" as a detailed guideline for understanding and applying his unique healing method. He advised his clients to read the whole document before even asking for an appointment. We won't insist that you work through our Organon of the Creative Homeopathy, but we highly recommend this series of articles to better understand our approach.
When Samuel Hahnemann, the inventor of Classical Homeopathy, started to treat people with his new approach, he wrote a detailed manuscript that defined his work's basic principles. He called it the "Organon." For most Homeopaths, this pamphlet became the book of the law. Hahnemann expected every patient to read it in full back in the days, and he was earnest about it. I can only think of it as a form of torture.
Here you can find our latest articles about Creative Homeopathy but we have many more available in our media section along with useful videos that explain the wider field of information medicine and how it works. Please, feel free to roam our media library.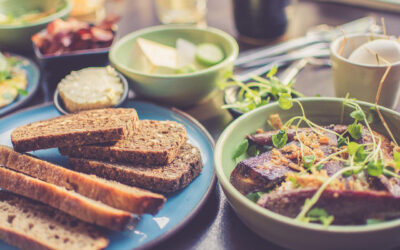 What meaning does food have from a psychological perspective? This is an important question in Creative Homeopathy because from the cravings and aversions of specific elements we can extrapolate a psychological and therefore a homeopathic condition. Antonie Peppler, the inventor of Creative...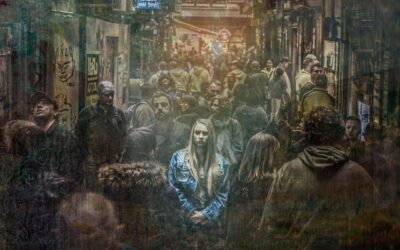 In this article, we like to present an alternative approach to treating anxiety disorder by using homeopathic remedies. Mental health issues involving fear-based depression are rampant in modern society. This emotional imbalance can have various reasons, and the root of this condition needs to be...
The following article on how we can strengthen the immune system was written by Antonie Peppler, who developed Creative Homeopathy. In this treatise, she not only talks about essential homeopathic remedies, but she also sheds a different perspective on the immune system itself. From a holistic...
If you are interested in Creative Homeopathy just drop us a message and your telephone number. We prefer classical conversations on the phone.
Office in Germany
CKH GmbH | Klingenweg 12, D-63920 Großheubach | GERMANY
Telephone Office
+49 (0)9371 2059