The origins of Creative Homeopathy are rooted in the work of Antonie Peppler in close cooperation with her husband Hans-Jürgen Albrecht. He provided the software solutions to work even more efficiently with a wide array of homeopathic remedies. This collaboration culminated in the creation of the CKH® – the Center for Creative Homeopathy in Hamburg.
The CKH® moved from Hamburg to Großheubach in 1990 for family reasons. This move from a bustling city to the countryside left plenty of time for seminars and writing books. By chance, a well-frequented homeopathic practice "blossomed" relatively quickly. A neighbor had been suffering from sepsis for some time. Five pellets of Lachesis on the way to the front door helped within a few hours. Word spread, and many knee and leg patients populated the practice. This was and remained a secret tip at first since the property on which the course and CKH® were now located had previously belonged to a local doctor. A non-competition clause now stood in opposition to a closed rental agreement.
Thus all activities remained "tolerated." Creative homeopathy flourished in the countryside despite this "secrecy." Lecture series, seminars, and book presentations interrupted country life, and other journeys brought new impulses. The maximum planned two years of vacation in the country and then returning to Hamburg turned into twenty-two. After mastering some tragic strokes of fate, many new homeopathic findings and product developments are now waiting to be brought into the world. The time of hiding is over. World, here we come!
About Antonie Peppler
Antonie Peppler is a practicing and researching Creative Homeopath. She has formerly been a lecturer at various institutions for creative learning, rational reading, and creativity training, such as the ICL—the Institute for Creative Learning of Günther Beyer. The work of Frederic Vester was very formative for her. Above all, she was deeply impressed by the realization that everything a person has ever experienced, including all their feelings and evaluations, is stored within this individual.
Through her work as a lecturer, this insight did not remain just theory but was confirmed in every course and could be used positively in creativity and learning training. While managing large companies, she acquired considerable practical knowledge about personnel management and applied psychology. Methods that people could be manipulated unnoticed into group thinking, consumerism, and "exploitable herd animals" left a significant, negative impression on her that made her very thoughtful. These methods worked so effectively that she wondered to what extent this approach would also be applicable in reversal and interaction between people in society and within the individual context of each personality.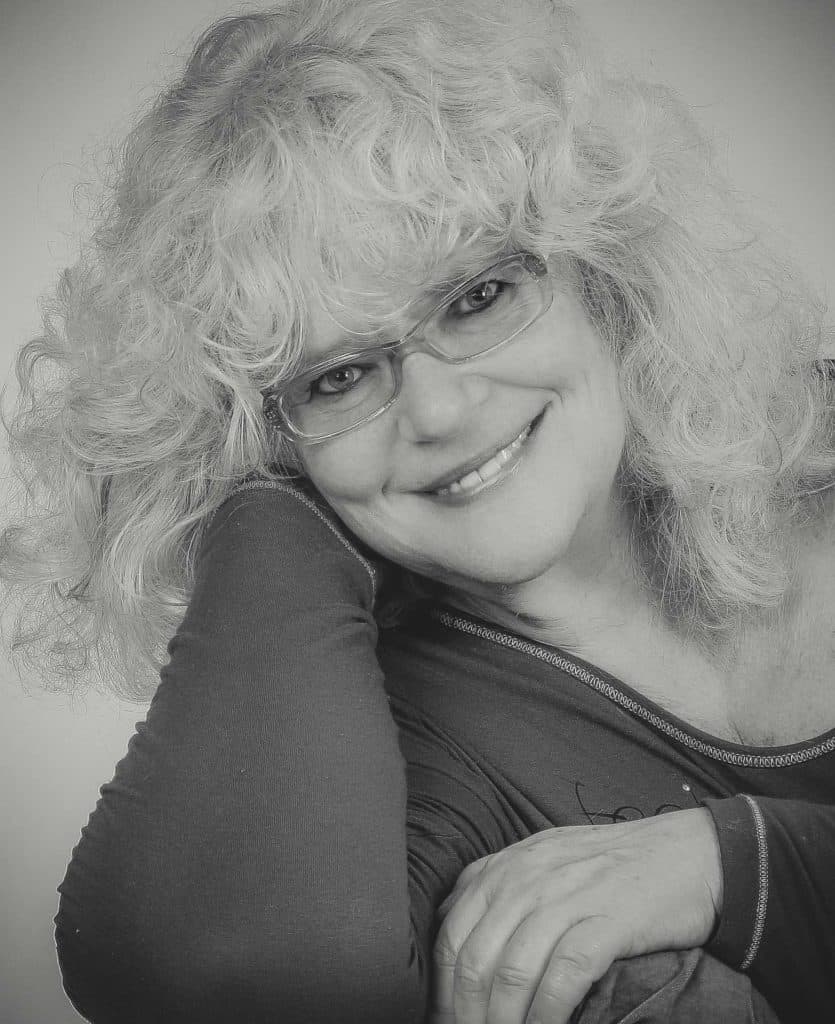 Antonie Peppler
Author & developer of Creative Homeopathy®
With a deep need to enable others to recognize their individuality, free themselves from manipulation, and retake personal responsibility, Antonie Peppler left her position in management. She turned to work as a therapist and homeopath.
Since 1983, she has operated a purely homeopathic practice, proving daily that homeopathy can do more than just relieve symptoms. Her passion is the study of serious, chronic, and severe diseases and the question of the cause of illness in the first place.
Since 1985 Antonie Peppler has been active at home and abroad as a lecturer for her self-developed and advanced form of the homeopathic thought model – Creative Homeopathy. Together with her colleague and long-time partner Hans-Jürgen Albrecht, she founded the CKH® Center for Classical Homeopathy, formerly located in Hamburg.
With the move in 1991 to Großheubach near Miltenberg am Main, the Centrum für klassische Homöopathie was renamed the Centrum für Kreative Homöopathie®.
About Hans-Jürgen Albrecht
MEDICOM founder Hans-Jürgen Albrecht, who passed away in August 2014, is the originator of finding homeopathic remedies with the computer. He was a law and business administration student, geriatric and intensive care nurse, masseur and medical bath attendant, paramedic, and trained non-medical practitioner.
After only mediocre high school graduation, the envisaged medical study was not feasible. In the break before the medical studies, medical preparatory training was implemented. The Heilpraktikerausbildung at the HP-Fachschule of the FDH Hamburg had begun when the much-longed-for medical study place in Bochum became possible. In the meantime, leaving Hamburg was unthinkable since the company Medicom Computer Vertriebs GmbH had already been founded alongside the training.
Likewise, the courses of study in economics and law were occupied. The attempt to move the medical studies from Bochum to Hamburg failed. In the Heilpraktikerschule, homeopathy was a fascinating subject for H.-J. Albrecht. Especially "classical homeopathy" was formative as a theory.
Hans-Jürgen Albrecht
Publisher, CO-Author & Developer of Homeolog®
However, implementing this "queen of all therapies" seemed too cumbersome, complicated, dogmatic, and not dynamic enough for a person who calls himself comfortable. Within a study group, the idea was discussed that just the advent of PCs must be the optimal way to order the abundance of medical data in homeopathy.
His new work was christened HOMÖOLOG®. That means: Homeopathy on the PC, logically and comprehensibly prepared. It was the idea of the future. H.-J. Albrecht took the lead in further developing the software, fundamental revision, and a new production of homeopathic working and teaching literature.
His special goal was to bring homeopathy and later Creative Homeopathy closer to all therapists interested in naturopathy. Fear-ridden thinking and teaching structures still hinder homeopathy's spread and minimize homeopathic therapy quality. His great concern was changing this precisely so homeopathy could spread meaningfully.
The results of modern brain research, applied to homeopathy, open up new therapeutic dimensions. The ideas of the old homeopaths are integrated and comprehensibly understood. This was important so that no unexplainable dogmas remained for posterity. That is why he did not leave any statement of homeopathy unexamined and unreflected. He was a proven opponent of the mere imitators, the copycats, and especially the "copyists."
As a co-initiator in the founding of the CKH®Center for Classical Homeopathy of his life partner, he dealt for many years with the topics of follow-up remedies, initial aggravation, and a comparative evaluation of the different repertories. A particular concern was his research project, "New revision of Kent's Repertorium," the most critical fundamental work of old and future homeopathic therapy. This endeavor has been advanced in the CKH ® Center for Creative Homeopathy since 1987.
---
This article was written got translated from the German website by Christian Köhlert.
---