Your body naturally wants to be well and knows how to heal. We can support its natural healing process, and homeopathy perfectly facilitates it. You can get your online talk immediately by following an easy 3-step procedure. If you're unsure about booking a consultation, don't forget I offer a Free 15 Minute Consultation for first-time clients. In this short conversation, we can discuss if Creative Homeopathy is a good fit for you or answer all questions you might have about what to expect from our service.
The consultation you will receive is based on the teaching of Antonie Peppler. She is the founder of Creative Homeopathy and taught her technique to hundreds of students in Germany, Austria, and Switzerland. After years of friendship and being her student, Antonie appointed me to become the international ambassador for her philosophy and holistic approach to healthcare. Accordingly, I am proud to offer Creative Homeopathy as online consultation worldwide and in a face-to-face session in cooperation with my partner in Vauderens, Switzerland. Here is her Swiss website.
If you like to dive deeper into our philosophy, we recommend our six core articles, "Organon of Holistic Healing." For further questions, please check our FAQ section first.
Representative and practitioner
of Creative Homeopathy
Easy 3-step consultation setup
What type of health problems can be solved with Homeopathy?
By treating the individual and not the disease, many ailments can be alleviated effectively by Creative Homeopathy, whether they are the result of trauma, short-term illness, or chronic conditions. It can also be helpful for people experiencing symptoms that do not necessarily fall into a distinct "disease category," such as chronic fatigue, feeling numb, or simply feeling out of touch.
It would be impossible to list all types of ailments for which people seek homeopathic treatment. Still, some of the more common ailments encountered are stress and anxiety, period and fertility problems, menopausal symptoms, pregnancy-related conditions, insomnia, depression, fatigue, headaches, ear, nose, throat, and eye disorders, digestive and urinary tract problems, respiratory tract illnesses, bone/joint conditions, skin conditions, hayfever, and allergies.
It can also be used for children's health issues; teething, colic, travel sickness, colds, coughs, fears and phobias, night terrors, temper tantrums, etc.
What about rare conditions?
Creative Homeopaths treat the person, not the disease. So while the name of your condition will give us indications of typical symptoms, in homeopathy, we want to know more. We want to know what the body tries to express from the unconsciousness—we call that "Symptom Language." The prescription is then made based on your needs, rather than "one pill fits all" for a specific condition.
What happens during a homeopathy consultation?
The first consultation lasts approximately 1 hour and is an easy, gentle conversation. The initial consultation aims to gain insight into your illness and how it affects you and establish any triggers, causes, or aggravating factors that may be involved in creating an imbalance.
In addition, we look at aspects such as your medical and family history, energy levels, sleep patterns, how you are affected by environmental factors such as weather and temperature, appetite, mood changes, anxieties, and how you react to stress. Symptoms you may consider unusual or unimportant may be of great value.
Our homeopathy consultation aims to get a broad overview, not only of your presenting complaint but also of you as a person. This approach helps provide me with a balanced perspective of your health and where you may be struggling or feel stuck. Based on the information gathered, a personalized prescription is drawn, and I prescribe a remedy or remedy specific to your needs.
The follow-up consultation lasts approximately 30-45 minutes and usually takes place every 3-4 weeks later, depending on what we decide together. As your health improves, consultations will be spaced further apart.
How long does homeopathy treatment take?
Homeopathy is a process, and we are working on resolving the underlying cause of your illness. While you will often notice a response relatively quickly, healing takes time. The length of treatment depends on many factors such as the nature of your illness, whether acute or chronic, medical history and what factors have created the imbalance.
A general guideline for acute ailments such as coughs, colds, and first aid situations, should resolve in days or weeks. For chronic or long-standing conditions, I recommend committing to 4-6 visits, and you may require less or more depending on your specific needs. From experience, once we start homeopathic treatment, we expect to see change within the first 2-3 weeks, if not earlier, with improvement continuing after that.
What results can I expect?
A homeopathic remedy is offered to gently stimulate your body's own natural healing response to encourage a gentle return to health. As we begin to restore balance and order, so too will your body let go and release uncomfortable symptoms. After taking the remedy, reactions vary with each individual. Generally, there is an increased sense of well-being with a sense of optimism, energy increases, and symptoms may begin to improve straight away.
Are there other positive side effects, too?
As our approach in homeopathy is to treat the person, during treatment, while we address your main health concern, other symptoms you had learned to live with or just thought are part of your life begin to improve too. You can also experience powerful emotional shifts as resolutions for challenging life situations begin to occur.
What are the homeopathic remedies made from?
Homeopathic remedies are safe, gentle, and effective and can be used safely in conjunction with conventional medicine. Homeopathic remedies come in liquid or pill format, and they are easy to administer. We are using homeologicals which are made with a radionic method.
Do you provide the homeopathic remedies, or do I purchase them?
Homological remedies are supplied for EU clients. The CKH office in Germany will put them together. If this not possible, you can order single remedies in most counties around the world.
What is expected of me?
Homeopathy is a mutual process between the client and the homeopath. I love seeing positive change happening quickly for you, so to get the most from your treatment, you must monitor and be aware of changes that are taking place physically, emotionally, and mentally. Your feedback is significant, so all you need to do is be alert to transformations, and we will discuss these during our follow-up consultations. If you like to keep notes, that's perfectly fine too.
Homeopathy alongside my conventional medication?
Yes, professionally prescribed homeopathic remedies can be used safely in conjunction with conventional medications. Do tell us about any medication you are currently taking. Do not attempt to reduce your medicines without discussion and supervision from your doctor or health care provider.
OK, I'd like to get started – How do we do that?
Great! I'm delighted you are ready to take action and start improving your health naturally. Just follow the easy 3-step process to make an appointment.
I want to keep in touch for updates. How can I do that?
You can subscribe to the newsletter, which provides tips about homeopathy and regular stories from my clients. Subscribe here.
You might also like to read articles that interest you or watch some short videos here.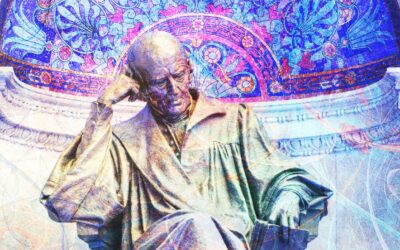 When Samuel Hahnemann, the inventor of Classical Homeopathy, started to treat people with his new approach, he wrote a detailed manuscript that defined his work's basic principles. He called it the "Organon." For most Homeopaths, this pamphlet became the book of the law. Hahnemann expected every patient to read it in full back in the days, and he was earnest about it. I can only think of it as a form of torture.